Description
You must be registered by 3/14/2023 to attend the meeting! 
Date: Mar 14, 2023
Start time: 9:00 a.m. EDT
End time: 12:00 p.m. EDT
Venue: TD Synnex – 16202 Bay Vista Dr, Clearwater, FL 33760
Directions: Please report to front desk for admittance.
Meeting Agenda
9:00 Welcome and Introduction of Speakers and Topics – 
9:05 Opening Remarks– Michael Ritchie, President
9:15 Speaker 1 – Jake Munroe, Platform Marketing & Strategy Director at Recorded Future – Topic: Intelligence to understand converging cyber & physical threats
10:00 Break
10:15 Speaker 2 – Lisa Marie Kerr, FBI Special Agent – Topic: A 2023 Update on the Threat Landscape
11:00 Break
11:15 Speaker 3 – Manny Carmona, Commercial Insurance Advisor- Topic: Market Insights for 2023 on the cyber insurance
12:00 Closing Remarks – Michael Ritchie
Intelligence to Understand Converging Cyber & Physical Threats
Jake Munroe, Platform Marketing & Strategy Director at Recorded Future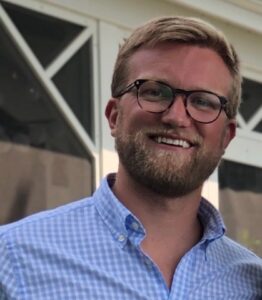 Synopsys: As we've seen in the ongoing war in Ukraine, threats have come from all dimensions including physical conflict, disinformation, supply chain disruptions, and of course, cyber. This recent example of threat convergence has made the topic top of mind for business executives and critical for organizations to understand how they might be impacted in cyberspace and the physical world. Learn how you can leverage intelligence to understand and mitigate converging threats.
Biography: Jake Munroe is the Platform Marketing & Strategy Director at Recorded Future and has held various roles across the security space in consulting, marketing, and sales. Prior to joining the private sector, he served as a Navy Intelligence Analyst with an extensive background in counterterrorism, cyber threat intelligence, and open-source intelligence investigations.
A 2023 Update on the Threat Landscape
Lisa Marie Kerr, FBI Special Agent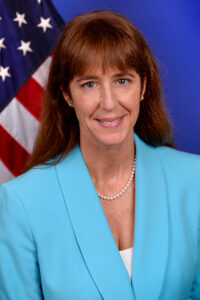 Synopsys:
Biography: Special Agent Lisa Marie Kerr is a graduate of Villanova Law School and is a licensed Florida attorney. She has worked for the FBI for 34 years. She started her career in the Field Office in Washington, DC and worked on background investigations and criminal matters. Her next assignment was in Legal Counsel Division at FBI Headquarters working on the DNA Task Force. This Task Force focused on assisting local Prosecutors at suppression hearings around the country related to the use of a new type of evidence (at that time), DNA evidence. SA Kerr worked closely with scientists from the FBI Laboratory who testified at the suppression hearings. Her next assignment was to Philadelphia Division where she investigated criminal matters. After working in Philadelphia, SA Kerr returned to Washington, DC where she became
a member of one of the first Evidence Response Teams. Her final transfer was to Tampa Division where
she investigated White Collar Crime and National Security matters. SA Kerr is currently the Private
Sector Coordinator for the Tampa Division of the FBI.
Market Insights for 2023 on the cyber insurance
Manny Carmona, Property and Casualty Commercial Insurance Advisor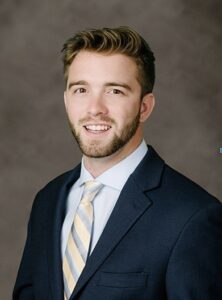 Synopsys:
An analysis of trending cyber claims and what underwriters are pushing to mitigate against these losses
Market Insights for 2023 on the cyber insurance front and what to expect
Biography:  MannyCarmona is a Property and Casualty commercial insurance advisor for Wallace, Welch, and
Willingham located in Saint Petersburg, FL. Eager to start his career, Manny joined the team at Wallace, Welch, and Willingham after graduating at Florida State University. Coming from an educational background in Finance and Computer Science, it was not long until Manny was spearheading his own Cyber Liability Department. After receiving his RCLS designation from The National Registry of Cyber Liability Specialists, Manny quickly applied his knowledge to help provide sufficient Risk Management Services to his clients in the ever-complicated Cyber Liability Space. Since then, Manny has been hard at work and commonly seen presenting Continued Education courses, Keynote presentations, and webinars on all things Cyber, partnering with local security firms to help companies minimize their cyber exposure, and providing in-depth reviews and analysis on his clients cyber policies to guarantee that proper coverage is in place.