Description
You must be registered by 8/22/2022 to attend the meeting! 
Date: Aug 23, 2022
Start time: 9:00 a.m. EDT
End time: 12:00 p.m. EDT
Venue: ZOOM MEETING  (In-Person at TechData (TD Synnex) – 16202 Bay Vista Dr, Clearwater, FL 33760)
Meeting Agenda
9:00 Welcome and Introduction of Speakers and Topics – Ray Secrest
9:05 Opening Remarks– Joe Rezendes, President
9:15 Speaker 1 – Cyber Insurance Now
Desiree Spain – Southeast Regional Manager – Cyber & Technology, Beazley
Sou Ford – SE Cyber Practice Leader, Lockton Companies
10:00 Break
10:15 Speaker 2 – Business Continuity – A Panel discussion moderated by Dan Lasher, CISO TD SYNNEX
Richard Sosa II – Chief Security Officer, FBI Tampa Division
Lauren Grimmer – Sr. Manager, Business Continuity, TD SYNNEX
Kevin Williams – Sector Chief in Emergency Services, InfraGard Sector Representative
11:00 Break
11:15 Speaker 3 – Hurricane Preparedness – Highlights from PASCO's Emergency Response Team on critical steps to maintain business continuity
Carlos Medina – Emergency Management | P3 | CRS Coordinator, Department of Emergency Management
Laura M. Wilcoxen, FPEM, CFM – Assistant Director, Emergency Management
12:00 Closing Remarks – Joe Rezendes
Cyber Insurance Now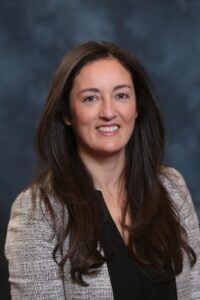 Desiree is the Southeast Regional Manager for Beazley's US Cyber risks, located in Atlanta. Desiree is responsible for underwriting to Middle Market and Large Cyber and Tech E&O risks, and for overseeing and managing the US Southeast Regional team and book of business. She joined Beazley in 2013 in London before moving to Atlanta. Prior to Beazley, Desiree held various roles in broking and underwriting, primarily in Property & Casualty. She has 20+ years of insurance industry experience and holds multiple designations, including CPCU, CIPP/US, and RPLU as well as an Undergraduate Cybersecurity Certificate from Colorado State Global University.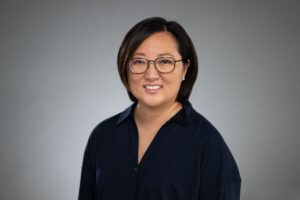 As the SE Cyber Practice Leader, Sou Ford is responsible for overseeing and managing a team of cyber insurance professionals. She also consults with clients on their cyber insurance needs and assists in designing and placing the coverage. Sou has extensive experience in the healthcare, manufacturing, retail, hospitality, public entity and transportation industries. Sou has a BA in Biology from Columbia University.
Business Continuity Panel
Mr. Richard Sosa II is currently assigned as the Chief Security Officer for the FBI Tampa Division.  He was previously assigned to FBI HQ in Washington, DC.  In his current role, Mr. Sosa provides information, guidance, and direction on security matters to employees.  He also manages and administers the provisions of the FBI's National Security Policy and the Department of Justice's Legal Guidance by providing oversight to national, state and local agencies regarding security and Continuity of Operations with an emphasis on Emergency Management.  Previously, Mr. Sosa served in the United States Air Force.  He worked on the F-117A Stealth Fighter program, in which he worked on a variety of technical and analytical assignment.   Mr. Sosa is a graduate of Embry Riddle Aeronautical University.  He has a BS in Professional Aeronautics and a Master's Degree in Aeronautics. He is a graduate from the U.S. Air Force's Tactical Aircraft military school. He served in Operation Desert Storm and is the recipient of many awards and accomplishments.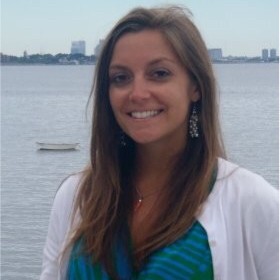 Lauren has been with TD SYNNEX for five years managing the global business continuity & crisis management program and as of recent the Enterprise Risk Management program. In her business continuity & crisis management role she provides planning, training and awareness globally to co-workers.
Prior to TD SYNNEX, Lauren held positions in operational risk and was responsible for global business continuity & crisis management with the World Bank Group, headquartered in Washington D.C. She is certified in ISO 22301, completed her Bachelor of Science degree from College of Charleston then moved to Italy where she owned and operated an exclusive tour company. During that time she pursued an MA in International Relations with a certificate in International Law from St. John's University Rome campus.
Kevin Williams is the nurse practitioner / supervisor of the St. Joseph's TAMPA Care Clinic with BayCare Health Systems. Kevin Williams has been a nurse practitioner since 2018, a registered nurse since 2004, and a paramedic / EMT since 2001. His experience includes infectious disease, primary care, flight nursing, emergency nursing, trauma nursing, oncology nursing, transplant nursing, cardiovascular nursing, and adult / pediatric critical care nursing. Kevin has worked as a nurse practitioner, a registered nurse, a flight nurse, a paramedic, a medical examiner investigator, and as an autopsy technician. He is also an instructor with two local schools of nursing at Rasmussen University and St. Petersburg College. Kevin Williams has been a federal employee at the Department of Veterans Affairs and remains a nurse practitioner with the Florida Three Disaster Medical Assistance Team with the National Disaster Medical System of the Department of Health and Human Services. He has been deployed multiple times through the COVID pandemic, hurricanes, presidential inauguration, national disasters, and other national security events. He is a graduate of Purdue University with his master's degree as an Adult Gerontological – Primary Care Nurse Practitioner, St. Petersburg College with his Bachelor of Science in Nursing, St. Petersburg College with his Associate Degree in Nursing, Hillsborough Community College with his degree as a Paramedic, and from Western Carolina University where he studied general studies, as well as English Literature.
He has done work with InfraGard as a Board member-at-large, as a Sector Chief in Emergency Services, and as a member since 2009. Kevin Williams has undergone Intelligence Liaison Officer training with the Central Florida Intelligence Exchange and was an ILO in healthcare from 2016 until 2020, with specialized training in sector-specific intelligence for healthcare and associated areas through CFIX. Kevin has also remained a member of the United States Coast Guard Auxiliary since 2004, serving as a staff officer, vice flotilla commander, and flotilla commander of flotilla 7-9 in Division 7 / District 7. He has undergone boat crew training, assisted with security patrols in the Port of Tampa, mutual aid in the waters of Tampa Bay, aids to navigation patrols, and as a nurse at the Sector St. Petersburg clinic, serving active duty, auxiliary, and civilian members of the United States Coast Guard. He is also a veteran of the United States Air Force. Kevin Williams is married to Alberta Williams, who is a sonographer at BayCare Health Systems and has a ten-year-old son, Roman. As hobbies, Kevin likes to go to the gun range, collect firearms, go out on the water, go to the beach, go to amusement parks, camp, play music (keyboards and drums), go to movies, go on cruises, do things with his family, and do Tai Chi. He is a fan of the Tampa Bay Buccaneers.