Description
You must be registered by 10/17/2022 to attend the meeting! 
Date: Oct 18, 2022
Start time: 9:00 a.m. EDT
End time: 12:00 p.m. EDT
Venue: In-Person at LT3 Academy (inside University Mall), 2200 E Fowler Ave, Tampa, FL 33612
Directions: 
Attendees should park on the first floor of the covered parking garage.
Walk in through the entrance closest to (Well Built Bikes 🚴)
Turn right when you get to (Wellbuilt bikes-Store)
LT3 Academy is on the right-hand side (Underneath the food court next to USA Beauty Academy)
Meeting Agenda
9:00 Welcome and Introduction of Speakers and Topics – Ebony Vaz
9:05 Opening Remarks– Michael Ritchie, President
9:15 Speaker 1 – Kate Whitaker, Associate Director of Cyber Outreach, Cyber Florida
10:00 Break
10:15 Speaker 2 – Joey deVilla, Senior Developer Advocate, Okta
11:00 Break
11:15 Speaker 3 – Billy Sasser, Supervisory Protective Security Advisor (SPSA) CISA Region 4
12:00 Closing Remarks – Michael Ritchie
Cyber Florida
Kate Whitaker, Associate Director of Cyber Outreach, Cyber Florida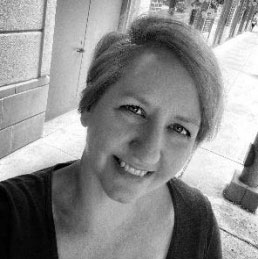 Synopsys: TBD
Biography: Kate Whitaker is a senior communications professional with more than 20 years' experience in higher education, nonprofit, and government. Specializing in communicating complex scientific and technical ideas and information effectively to a variety of audiences, Ms. Whitaker is an expert in digital media, media relations, and crisis communications for both internal and external audiences. Throughout her career, she has spearheaded a variety of comprehensive branding, fund-raising, and
event and program outreach campaigns across multiple channels to a spectrum of stakeholders. She holds a BA in English and an MBA. At Cyber Florida, she leads a team of talented professionals who promote the center's activities and accomplishments and conduct ongoing statewide public awareness campaigns, events, and programs to encourage better cyber hygiene among organizations and individuals and inspire interest in cyber careers.
The Secret History of Login
Joey deVilla, Senior Developer Advocate, Okta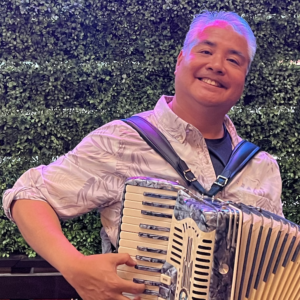 Synopsys: If you're reading this, the chances are very good that you've logged into a system or resumed a session where you logged in earlier. It's a common enough occurrence that most of us don't think about it unless we're in a hurry or if we can't remember our username/password combination.
Logging in is new enough that there are still many people alive who knew the world before usernames and passwords, yet old enough that it's developed some problems that will take time and effort to solve. This talk will tell the strange story of how login grew from a last-minute hack to become part of our daily experience,. Along the way, you'll get an overview of some of the ways it's been implemented, the popular software movement it inspired, how it inspired both a software movement and a whole new category of crime, and some best guesses about its future.
Biography: A Toronto-to-Tampa transplant, Joey has developed applications and done developer relations for over 20 years at many places, including Tucows, Microsoft, Shopify, and now Okta. He's published mobile apps on Google Play and Apple's App Store, and while at Microsoft, he tried really hard to make Windows Phone happen. He publishes the "Tampa Bay Tech Events" list every week on his tech blog, Global Nerdy, and is rarely seen without his trademark accordion, which he thinks of as "social hardware."
CISA's Physical and Cyber Security Resources
Billy Sasser, Supervisory Protective Security Advisor (SPSA) CISA Region 4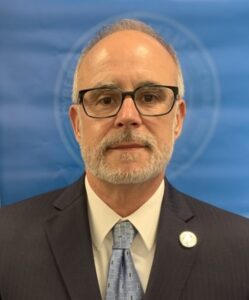 Synopsys: Overview of CISA's Physical and Cyber Security Resources
Biography: Billy Sasser is currently serving as a Department of Homeland Security (DHS) Cybersecurity and Infrastructure Security Agency (CISA)
Region IV Supervisory Protective Security (SPSA) where he
manages the activities of Protective to address physical and
cyber risks. SPSA Sasser supervises the daily activities of
PSAs in Florida, Alabama, and Tennessee.
Prior to joining the PSA program, Mr. Sasser served as a Critical Infrastructure and Intelligence Analyst with the Nevada Critical Infrastructure Protection Program also known as "Silver Shield". In this position, Mr. Sasser provided professional infrastructure/intelligence related analytical, risk management and security services including security assessments/analysis, infrastructure intelligence analysis, special
events planning/assessments, and suspicious activity reporting/response.
In 2004, Mr Sasser retired after 20 years of service in the United States Air Force (USAF) performing such
roles as Force Protection Officer, Military Freefall Parachutist, High Altitude Oxygen NCO, and NBC
ground- crew equipment and training Subject Matter Expert (SME) for the United States Air Force Special
Operations Command (AFSOC).
Mr. Sasser graduated Cum Laude from Park University with a Bachelor of Applied Science Degree in
Management/Human Resources and Boston University with a Master's Degree in Business Continuity,
Security & Risk Management.