Description
You must be registered by TBD/2023 to attend the meeting! 
Date: May 23, 2023
Start time: 9:00 a.m. EDT
End time: 12:00 p.m. EDT
Venue: TBD or TD Synnex – 16202 Bay Vista Dr, Clearwater, FL 33760
Directions: Please report to front desk for admittance.
Meeting Agenda
9:00 Welcome and Introduction of Speakers and Topics – 
9:05 Opening Remarks– Michael Ritchie, President
9:15 Speaker 1 – Jake Munroe, Platform Marketing & Strategy Director at Recorded Future – Topic: Intelligence to understand converging cyber & physical threats
10:00 Break
10:15 Speaker 2 – Lisa Marie Kerr, FBI Special Agent – Topic: A 2023 Update on the Threat Landscape
11:00 Break
11:15 Speaker 3 – Manny Carmona, Commercial Insurance Advisor- Topic: Market Insights for 2023 on the cyber insurance
12:00 Closing Remarks – Michael Ritchie
Cyber Defense on a Budget: Low-Cost Tips To Best Secure Your Organization.
Erich Kron, Security Awareness Advocate at KnowBe4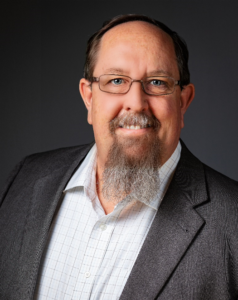 Synopsys: Cybercrime is not going away any time soon, and no organization or entity is immune. The global recession is impacting budgets making it more important than ever to use time and budget wisely. Many organizations find themselves stacking tools and products on top of a weak foundation, causing the whole house of cards to tumble. In this session, we will look at the modern threat landscape and discuss 7 things that organizations can do to significantly reduce risk, using tools that are most likely already available or are available at a very low cost. By improving the foundation that the rest of the security program is built on, attacks can be avoided, or the damage greatly controlled if attackers are successful. This session will discuss:
Ransomware and other cyber attacks;  Methods of attack;  Defending your org without breaking the bank
Biography: Erich Kron, Security Awareness Advocate at KnowBe4, author, and regular contributor to cybersecurity industry publications, is a veteran information security professional with over 25 years' experience in the medical, aerospace manufacturing and defense fields. He is the former security manager for the US Army's 2nd Regional Cyber Center-Western Hemisphere and holds CISSP, CISSP-ISSAP, SACP and many other certifications. Erich has worked with information security professionals around the world to provide the tools, training and educational opportunities to succeed in Information Security.
A 2023 Update on the Threat Landscape
Michael Fior, Duke Energy's Threat Intelligence and Investigations team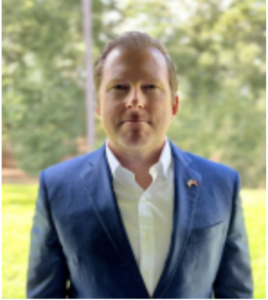 Synopsys: The brief will begin with an overview of Duke Energy and then
transition into U.S. government policy that affects electric grid
security. We will delve into threats to energy infrastructure, including,
electric generation, transmission, and distribution as well as natural
gas transmission and distribution. We will cover specific threat
vectors to the energy sector, including, violent extremist threats,
Nation-State threats, and International Terrorism threats to the Bulk
Electric System. The brief will conclude with an overview of Duke
Energy's Threat Intelligence and Investigations program and
provide an opportunity for questions about how Duke Energy can
support law enforcement in protecting our people, infrastructure,
and our ability to power our communities.
Biography: Michael Fior is a member of Duke Energy's Threat Intelligence and Investigations team, which protects Duke Energy's assets, workforce,
and our ability to power our communities from external security threats. In his role as Lead Threat Analyst, Mike is responsible for analyzing physical security threat data from a variety of sources to identify potential risks, create response plans, coordinate with adjacent organizations, collaborate with law enforcement and fusion centers, brief executive leaders, and initiate and monitor risk workflows.
Before joining Duke Energy in 2018, Mike served in the U.S. Marine
Corps for 20 years as a Counterintelligence Agent/Human Intelligence Specialist. Mike has extensive experience planning, conducting, and coordinating intelligence operations to support
force protection, risk mitigation, and information security operations in support of the Department of Defense, Department of State, Federal Bureau of Investigation, Central Intelligence Agency, and a variety of local, state, and federal law enforcement entities. Mike is Chair of the Energy/Utilities Sub-Committee of the Central Florida
Intelligence Exchange's Executive Steering Committee.