Description
You must be registered by 2/15/2022 to attend the meeting! 
Date: February 16, 2022
Start time: 9:00 a.m. EDT
End time: 12:00 p.m. EDT
Venue:  Online
Meeting Agenda
9:00 Welcome – Joe Rezendes
9:05 Introduction of Speakers and Topics – Moderator Ray Secrest
9:10 Speaker 1 – Dave Sampson, Thrive – Log4j
9:55 Break
10:05 Speaker 2 – Cliff Bragdon and Mike Ritchie – Current Day Sector Update
10:50 Break
11:00 Speaker 3 – Andy Sekela, FBI – FBI video Betrayed
11:45 Closing Remarks – Joe Rezendes
Log4j Vulnerability: Evolution of Cyber Threats and Risk Management
Dave Sampson,  Vice President of Consulting Services, Thrive Consulting

Dave Sampson is the Vice President of Consulting Services at Thrive. He oversees Thrive's Consulting Team including Virtual Chief Information Security Officer (vCISO) and related services including technology and cyber security assessments. Dave's career has been focused on highly available, compliant, technology solutions which primarily encompass Next Generation Managed Services including Cloud, Disaster Recovery and Cyber Security.
In addition to his tenure at Thrive, Dave has held multiple industry leadership roles throughout his extensive career, including senior positions at IBM Global Technology Services, Executive Vice President and Chief Technology Officer of Itrica, as well as Founder and CEO of Cloud Provider USA.
Dave resides in Sandwich, Massachusetts and has held elected office on the Town of Sandwich Board of Selectmen since 2016.
Dave received his MBA from Northeastern University and is a graduate of Emerson College.
Sector Updates
Dr. Cliff Bragdon
Abstract: Cliff and Mike will provide updates on the sectors directly affecting the Tampa Bay community.
Bio: Dr. Bragdon is an Emeritus Professor from Florida Institute of Technology and has over 40 years of academic, research and consulting experience in the fields of urban planning, transportation, environmental planning, homeland security-cybersecurity, sustainability-resilience, and simulation. Academically he has been a Distinguished Professor, Dean, Vice President, Assistant to the President at Georgia Institute of Technology, Emory University, Florida Atlantic University, Dowling College and Florida Institute of Technology. He received his Ph. D. in City Planning from the University of Pennsylvania and has lectured in over 20 countries throughout the world including for the UN, NATO, European Union and consulted Presidents of Greece, Costa Rica and Mexico, besides two U. S. Presidents,. Congress, and most federal agencies.
Now President of the Global Center, an international think tank dedicated to integrating the preparation for and response to both natural and human disasters, in order to ensure world resiliency. Dr. Bragdon has authored or prepared chapters for 12 books, written more than 100 articles, conducted $60 million in research. An adviser and consultant to former Mayors Andrew Young (Atlanta), Rudy Giuliani (NYC), and Yory Luskov (Moscow) along with 150 governments and 75 Fortune 500 companies. He has been a media consultant to CBS, NBC, ABC, CNN, FOX, National
Public Radio, New York Times and USA Today.
Michael Ritchie, Treasurer InfraGard Tampa Bay members Alliance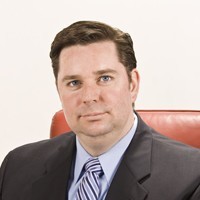 Abstract: Cliff and Mike will provide updates on the sectors directly affecting the Tampa Bay community.
Bio: Mike is a 25 year veteran of the technology industry and start-up ecosystem. Michael brings an extensive knowledge of full lifecycle software development and production operations. His diverse background includes MedTech/HIMS, FinTech, eCommerce, ERP, B2B, B2C, SaaS, and Enterprise Web Services. His experience includes solutions for Veralytic, Moffitt Cancer Center, UPS, MCI, MTV, Worldcom, Harcourt Brace, HSN, and CNBC. He has a bachelor of science degree in computer science and is a member of UPE Honor Society for Computing. Michael is the Founder of Assurity Drive, a cybersecurity consultancy; a frequent public speaker, dad, and overgrown Boy Scout (scoutmaster).
FBI Video: Betrayed
Andy Sekela, Special Agent,  FBI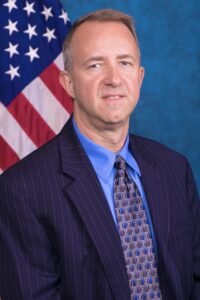 Abstract: We will watch and then have a discussion on  current protection and threat mitigation solutions to address current insider threats.
Bio: Special Agent Andrew Sekela graduated from the U.S. Naval Academy and served on the USS Batfish, a nuclear-powered attack submarine. SA Sekela completed a five-year tour with the Navy and then worked in the private sector for seven years. After joining the FBI, SA Sekela spent five years at the Washington Field Office (working public corruption and government fraud investigations) and three years as a Supervisory Special Agent assigned to the International Corruption Unit at FBIHQ. SA Sekela is currently assigned to FBI Tampa. For seven years, he supervised a squad of Special Agents, Forensic Accountants, and Intelligence Analysts responsible for investigating white collar crime. He is currently assigned as the Private Sector Coordinator for FBI Tampa. In this role, he is responsible for liaison between the FBI and all non-government entities (including companies, financial institutions, and colleges/universities) in the 18 counties which make up the territory of the FBI Tampa Division.