Description
You must be registered by 4/18/2022 to attend the meeting! 
Date: April 19, 2022
Start time: 9:00 a.m. EDT
End time: 12:00 p.m. EDT
Venue:  Online via ZOOM & In-Person at TechData (TD Synnex) – 16202 Bay Vista Dr, Clearwater, FL 33760
Meeting Agenda
8:30 Greeting and Coffee
9:00 Welcome – Joe Rezendes
9:05 Introduction of Speakers and Topics – Moderator Michael Ritchie
9:10 Speaker 1 – Tonia Dudley – Are Your Users Getting Swindled?
9:55 Break
10:05 Speaker 2 – Jon "Cochise" Buzin – What the Institutions Leave Out
10:50 Break
11:00 Speaker 3 – Richard Dean – Cybersecurity Mistakes and How to Avoid Them
11:45 Closing Remarks – Joe Rezendes
Are Your Users Getting Swindled?
Tonia Dudley, CISSP, CISA | Strategic Advisor, Cofense
Abstract:  By now most of us have heard or seen the latest NetFlix documentary The Tinder Swindler. Romance scams are scary and looking from the outside, we often see the obvious signs. But did you know that Business Email Compromise (BEC) is one component of an intricate crime network? This talk will provide the history of BEC, how its linked to Romance Scams and what you can do to protect your organization. We'll even provide some tips on how to identify your family members may be caught up in this network.
Bio: Tonia Dudley, Strategic Advisor, joined Cofense in 2018. In this role, she focuses on phishing defense advocacy while demonstrating how Cofense solutions help organizations worldwide minimize the impact of attacks thus reducing operations costs. Dudley evangelizes Cofense's approach to phishing defense and incident response to new and existing customers, prospects, and the information technology market through speaking engagements, publishing platforms, and numerous media opportunities. Dudley also advises Cofense product teams on specific customer and market-driven needs to help streamline product roadmaps. She was instrumental in creating Cofense's inaugural international customer advisory board. Dudley represents Cofense on the Board of Directors for the National Cyber Security Alliance.
What the Institutions Leave Out: Getting the full picture in a worldwide conflict.
Jon "Cochise" Buzin, Red Teamer, Managing Partner of the Neon Temple
Abstract:  No matter what beliefs you hold, a lot of us can agree that the mainstream media as a whole has failed in its roles as disseminators and curators of information; journalism has gone from a process of discovery and reporting to a metaphorical TLS star cert. The media can choose what to report, but they have also used much of their discretion in what NOT to report too. This discussion is not an attack on the media (as much as they deserve it) so much as an opportunity to learn about rolling your own first-hand sources and using every tool at your disposal to find out actual situations. Join Cochise as we spend some time learning about global forms of social media and documentation to avoid getting gate-kept.
Bio: Jon Buzin is a former US Marine and domesticated hacker living in Tarpon Springs, FL. He is a Saint Leo University alum and currently works as the infrastructure chief on a red team somewhere mysterious. He also is one of the members of "The Triumvirate," the ruling party of Tampa hackerspace The Neon Temple, and one of the co-hosts of "The Gucci Homelab Show." He freelances with his mentor's company, Wyrd Solutions, and is currently spending his time ensuring criminals have a hard time using the internet for bad. He is a big fan of the Second Amendment and Warhammer 40k.
Cyber security Mistakes and How to Avoid Them
Richard Dean,  Assistant to the Special Agent in Charge, United States Secret Service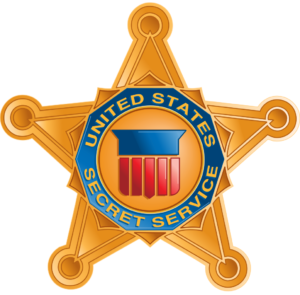 Topic:  Cybersecurity Mistakes and How to Avoid Them
Bio: Richard serves as Assistant to the Special Agent in Charge for the U.S. Secret Service's Tampa Field Office.  Richard has been with the Secret Service for 22 years and has held positions with the Secret Service's Uniformed Division, Washington Field Office, and Presidential Protective Division. He currently coordinates the Tampa Field Office's cyber and financial crime investigative operations. In 2015, Richard helped create the Tampa Bay Cyber Fraud Task Force which established a strategic alliance of federal, state, and local law enforcement agencies, academia, private sector, and technical experts, to confront and suppress technology-based criminal activity that endangers the integrity of our nation's financial infrastructure.